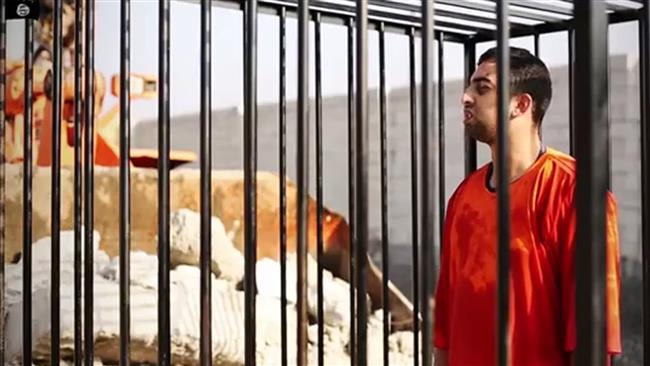 Images of 'Jordanian pilot killing' posted online generate anger worldwide
Images have been posted online that purportedly show the killing of a Jordanian air force pilot who was detained by Islamic State militants.
The images carrying the logo of the militant group's publicity division appeared shortly before 2 AM on Wednesday, Japan Time.
A man wearing an orange jumpsuit who is believed to be Moaz Kasasbeh is surrounded by masked gunmen and killed.
Kasasbeh was captured by the militants in December when his aircraft crashed during US-led air strikes.
The militants had demanded that Jordan release death-row inmate Sajida al-Rishawi in return for freeing Japanese hostage Kenji Goto.
Jordan had said it would release Rishawi if the militants provided proof that the pilot was still alive.
But Islamic State did not show any proof, and released a video that purportedly shows the killing of Goto.
The Jordanian government is trying to verify the authenticity of the latest images.
The country's state-run TV broke the news with the caption: "Our hero Moaz Kasasbeh has been killed".