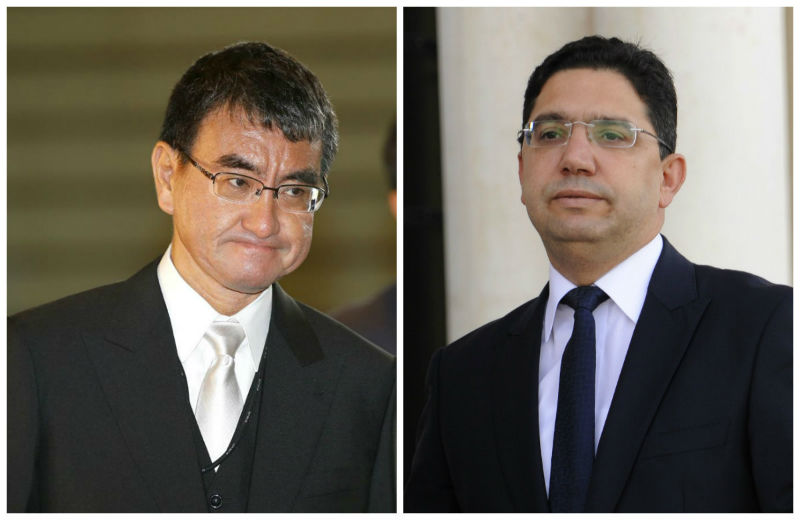 Japan 'Regrets' Mozambique Bullying of Moroccan Diplomats, Reaffirms Support for Morocco
Japan has expressed its "regret" over the incident in Mozambique in which the African country's diplomats forced members of the Polisario Front into a joint Japan-Africa meeting in Maputo  on Thursday.
The Moroccan Minister of Foreign Affairs Nasser Bourita talked  on Friday  with his Japanese counterpart Kono Taro.
According to the Moroccan press agency Maghreb Arab Press (MAP), the Japanese Minister expressed his country's regret over the incident, adding that he was astounded to see that the authorities in Mozambique disregarded event procedures in order to get the non-invited Polisario members inside, while denying entry to accredited delegation.
The minister explained that even some members of the Japanese embassy were ill-treated.
The remarkably undiplomatic behavior of Mozambique, one of the major backers of Polisario in Africa, led Japan to formally protest the host country's behavior during the conference.
Kono reaffirmed Tokyo's non-recognition of Polisario. It was for this reason that the separatist group's presence was not permitted.
The Tokyo International Conference of African Development (TICAD) gathers the African countries recognized by the United Nations and Japan.
In its attempt to impose Polisario on the conference, Mozambique authorities had to use security elements to get the members of the separatist group, which included Mahfoud Saleck, the Foreign Affairs Minister of its self-proclaimed Sahrawi Arab Democratic Republic (SADR), into the conference room.
The Moroccan and Japanese delegations then confronted the Polisario delegation during their first attempt to attend the meeting, and in response were manhandled by the host country' security members.