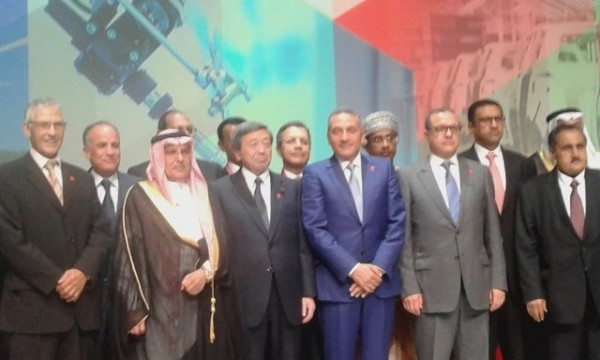 Casablanca hosts the fourth edition of the Japan-Arab Economic Forum
Casablanca hosts the fourth Japan-Arab Economic Forum on May 4-5, with the participation of a number of high-ranking officials from Japan and Arab countries.
The Ministry of Industry, Trade and Digital Economy, in collaboration with the Ministry of Foreign Affairs and Collaboration, the Government of Japan, and the Arab League organized the event.
The Japanese delegation is headed by the Japanese Minister of Economy, Trade and Industry, and is comprised of 250 CEOs of Japanese corporations, and 60 government officials and managers of development agencies. A number of Arab dignitaries also attended the event, including a delegation from the League of Arab States (LAS), headed by the LAS Assistant Secretary-General, Head of the Economic Affairs sector, Mohamed Tuwaijri and a number of Arab Ministers of Economy.
The two-day-long event is a chance to identify the main areas of cooperation between Japan and the Arab world, mainly in trade, investment, energy, science and technology, and human resource development.
The event revolves around three main themes that were addressed during the first day of the forum. The themes were Diversification of Economic Relations, Investment Opportunities in Morocco, and Energy, Environment and Infrastructure.  The program of the second day held four workshops relating to topics like human resources, climate change, manufacturing, and infrastructure.
The first Japan Arab Economic Forum was held in Tokyo in 2009, then in Tunis in 2010, and again in Tokyo in 2013.