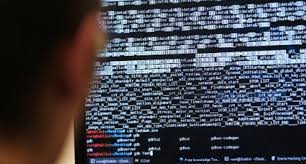 Sony sued by ex-workers over data leak
Former employees of Sony's US film subsidiary have filed a class action suit seeking compensation for damages caused by leaks of a large volume of data from the firm's computer system, including personal information.
Sony Pictures Entertainment was hit by a cyber-attack in late November. Hackers have published stolen files online, including unreleased films, employees' personal data, salary details, and the email addresses of executives.
The plaintiffs filed the lawsuit on Monday in the US state of California. They say Sony's security measures were insufficient and the firm bears responsibility for the leak of personal information.
Sony has not commented on the lawsuit.
Sony has asked US media not to carry reports based on stolen information.
On Tuesday, media reported on a threatening message believed to be from the hacker group regarding a soon-to-be-released film.
The repercussions of the data security failure continue to expand.